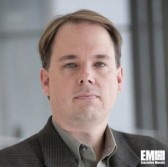 The Department of Health and Human Services has granted Adobe a Federal Risk and Authorization Management Program authority-to-operate that allows the company to deploy its cloud services to government agencies.
The company said Tuesday it will deliver services such as Web conferencing, Web content management, e-learning, document rights management and electronic forms with e-signatures through Adobe Experience Manager and Adobe Connect.
The services are available in a hybrid cloud, software-as-a-service package, Adobe added.
John Landwehr, vice president and public sector chief technology officer at Adobe, wrote in a blog post that Veris Group evaluated Adobe's cloud services in an effort to ensure they work as documented and put the products through 328 separate security controls.
"The approval process is very intensive and takes anywhere from one to three years to complete," he said.
"With each new company achieving an authorization to operate, the cloud is maturing and becoming a secure and viable solution for government agencies and companies alike," said Frank Baitman, chief information officer of HHS.