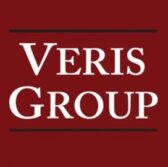 Veris Group has secured a $54,000 contract from the U.S. Air Force to provide security controls, Risk Management Framework and continuous monitoring training to the Air Force Operational Test and Evaluation Center's information technology support staff.
The company said Thursday its customized training offering builds on its experience with the Defense Department's Information Assurance Certification and Accreditation Process.
Rebecca Svec, manager of learning and development at Veris Group, said the company will work to provide RMF implementation training covering the application of RMF concepts to protect AFOTEC information systems.