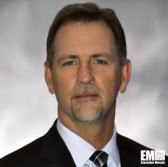 The applied research organization of Vencore has been awarded a $4.8 million second-phase contract to continue its work with the Defense Advanced Research Projects Agency on defenses for networking and data link layers of wireless networks.
Vencore Labs will apply the technologies developed during phase one of the Wireless Network Defense program to disparate U.S. military wireless networks, Vencore said Wednesday.
The systems are designed to detect an attack, mitigate threat impact and inform users on un-trusted network elements.
"Securing wireless networks is incredibly complex and DARPA is renowned for attacking these types of hard-to-solve problems," said Steve Omick, president of Vencore Labs.
Vencore Labs will use a common defensive framework to protect the heterogeneous network.