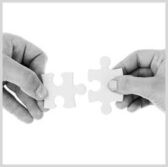 The Agriculture Department and Microsoft have teamed up to launch a competition for participants to make technology that USDA wants to help make the U.S.' food system resilient to climate change.
USDA said Friday the Innovation Challenge requires contestants to develop new tools designed to analyze the agency"™s food production data available on Microsoft"™s Azure cloud platform and help farmers, scientists and agriculture firms identify factors that pose a threat to the country"™s food supply.
The department introduced the competition as part of the President"™s Climate Data Initiative and will award $60,000 in prizes to winners who will work to develop new applications based on USDA data sets.
"Through this partnership with Microsoft, we are now putting that data into the hands of people who can help us derive new insights to address factors that threaten our ability to feed a growing global population," USDA Secretary Tom Vilsack said.
USDA and Microsoft will accept entries through Nov. 20 and will announce the winners in December.