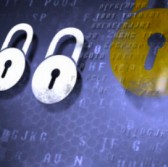 The U.S. Chamber of Commerce has introduced a new group that will aim to facilitate collaboration between the industry and government on cybersecurity practices and policies.
The Chamber said Tuesday the Cybersecurity Leadership Council will promote additional discussions between commercial enterprises and policymakers.
[W]e need to focus on mitigation of cyber risks through cross-sector information sharing efforts, public and private partnerships, and the improvement of cyber hygiene of businesses of all sizes," said Howard Schmidt, chairman of the council and a partner at Ridge-Schmidt Cyber.
Members of the Cybersecurity Leadership Council include:
Alliance of Automobile Manufacturers
American Gas Association
American Petroleum Institute
ASIS International
Blackberry
Boeing
CTIA-The Wireless Association
Duke Energy
Dynology
Edison Electric Institute
Food Marketing Institute
J.P. Morgan Chase
Juniper Networks
National Cable & Telecommunications Association
NCI Building Systems
Prescient Solutions
Retail Industry Leaders Association
Schweitzer Engineering Laboratories
Southern Company
Splunk
US Telecom Association