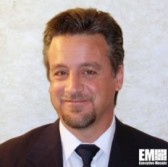 Iridium Communications has moved closer to the launch of the Iridium Next satellite network after the completion of the Compact Antenna Test Range test phase for the satellite constellation.
The company said Wednesday it conducted the CATR test to evaluate the functionality of feeder link, crosslink and mission antennas of the satellites through a radiated environment.
"The CATR testing ensures satellite functionality and communication with the payload," said Scott Smith, chief operating officer at Iridium.
The Iridium Next satellite constellation will host the Aerion ADS-B receiver payload for aircraft surveillance and will be comprised of 66 low-Earth orbit satellites and in-orbit spares.
Iridium expects to deploy the satellite network this year and plans to use the constellation to support its Prime hosted payload offering and Certus broadband service.