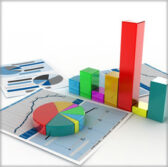 A Research and Markets report indicates that the analytics-as-a-service market will grow at a 40.3-percent compound annual growth rate from $4.23 billion this year to $23 billion in 2020.
The company said July 13 the growth of the market over the five-year forecast period is due to the increasing agility and scalability of businesses, lower total cost of ownership for analytics-as-a-service solutions and self-service access to centrally managed data.
According to the report, market challenges include concerns with data security and privacy, differences in analytical workflows and data models between businesses and the lack of analytical knowledge at companies.
Potential opportunities lie in the demand for analytics across mobile devices and the increase in the volume of generated data across verticals, Research and Markets said.
The report identified the following key vendors in the market:
Computer Sciences Corp.
Hewlett-Packard
IBM
Oracle
SAS Institute