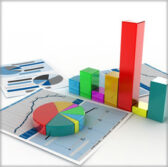 Red Hat has begun to offer the Enterprise Linux for SAP HANA platform on the Amazon Web Services marketplace in a move to help clients deploy big data workloads.
Customers will have an additional option to process data analytics tasks with the listing of the open source service on AWS, Red Hat said Wednesday.
"The addition of Red Hat Enterprise Linux for SAP HANA in AWS marketplace answers enterprise IT"™s demands for choice when it comes to deploying big data solutions," said Jim Totton, vice president and general manager of platforms business unit at Red Hat.
Clients also have an option to deploy on AWS with cloud access for the Red Hat JBoss platform, JBoss web server, OpenShift and Gluster storage using their own subscriptions.