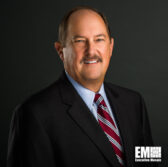 Oceus Networks has refreshed its portable 4G LTE broadband network technology in an effort to help military and emergency response organizations secure wireless communications during their missions.
Xiphos is derived from an LTE macro radio system and built to facilitate mobile voice, data and video communications, Oceus said Tuesday.
"We've worked closely with our users to understand how they operate when 'on the move' and have evolved our capability to improve those operations," said Randy Fuerst, Oceus president and CEO.
The platform has been updated to include an advanced network architecture, a backhaul feature and an integrated service application.
Oceus designed the tools to track other Xiphos peer system users, provide backhaul support and enable local communication when the system loses external Internet protocol connectivity.