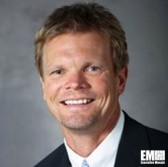 Orbital ATK has started to produce 120mm kinetic energy cartridges for the U.S. Army's Abrams battle tanks after the technology completed acceptance testing.
The company said Monday it will manufacture the M829E4 advanced kinetic energy tactical tank rounds under a potential three-year, $80 million contract with the military service.
Dan Olson, Orbital ATK vice president and general manager of the armament systems division, said the company has supported the Army's large caliber ammunition program for more than 30 years.
The M829E4 ammunition will be built with a composite sabot and a long-rod penetrator designed to defeat armor protection systems.
According to Orbital ATK, the cartridge technology aims to maintain a consistent muzzle velocity in extreme operational temperatures and increase handling safety through a relocated skive joint placement system.