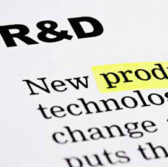 The National Institute of Standards and Technology and National Telecommunications and Information Administration plans to award a new series of contracts for testing and evaluation work for the Public Safety Communications Research program.
NIST said Tuesday the program currently has 39 telecommunications companies contracted for five years public safety communications equipment and software through the use of the Public Safety Broadband Demonstration Network test bed.
The test bed program will focus on the equipment and software used by emergency first responders in order to build toward interoperability in public safety communications, the agency added.
According to NIST, the PSCR program aims to deliver objective technical support through partnerships with industry collaborators to establish public safety requirements and standards.