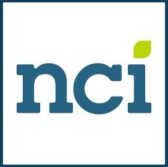 NCI has secured two task orders worth $6 million combined to provide information technology services for two directorates under the U.S. Army Information Systems Engineering Command.
The company said Tuesday it won the task orders under the Total Engineering and Information Systems III indefinite-delivery, indefinite-quantity contract.
NCI will provide systems engineering, installation, testing and training support for Fort Huachuca Engineering Directorate"™s C4I/IT visual information platforms at the Airborne Corps Mission Command facility in Fort Bragg, North Carolina under the task order.
The company also will continue to perform quality control support services for Fort Detrick Engineering Directorate.
The QC support task order has a one-year base period and covers fiber optic and copper cable infrastructure, voice and data network hardware, local area network switches, synchronous optical networks and wireless LAN systems at Army bases worldwide.