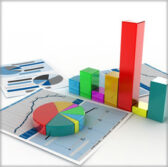 A MarketsandMarkets study predicts the machine-to-machine communications and Internet of Things market to be worth $947.29 billion by 2019 due to an increase in the use of Internet-connected devices.
The market research firm said Wednesday the M2M and IoT market will experience a compound annual growth rate of nearly 30 percent in the next four years.
The increasing use of cloud platforms and the need to manage big data are some of the factors that will drive the demand for interconnectivity, according to the report.
MarketsandMarkets also forecasts an increase in the adoption of IoT and M2M platforms in retail, healthcare, public safety, agriculture and defense sectors to carry out identification, business analysis, integration control, service delivery and monitoring operations.
The report named the following companies as the major players in the M2M communications and IoT market:
Alcatel-Lucent
AT&T
Cisco
Gemalto NV
Google
Huawei
IBM
Intel
NXP Semiconductors
Qualcomm