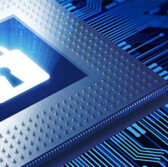 A new MarketsandMarkets analysis projects the global market for threat intelligence to experience a compound annual growth rate of 14.3 percent through 2020 due to increasing incidents of cyber attacks.
Threat monitoring, training, consulting and security intelligence systems and services will reach a market value of $5.9 billion over the next five years as commercial firms increase spending on platforms designed to protect computer infrastructure from network risks, the research firm said July 7.
The report predicts North America to capture the largest market share by 2020 based on spending and deployment of systems intended for threat intelligence.
MarketsandMarkets named the following companies as key market players:
Dell SecureWorks
IBM
McAfee
Symantec
Trend Micro