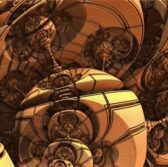 Inmarsat and the European Space Agency have agreed to jointly seek fresh technologies for developing mobile satellite communications services with an initial funding of $4.6 million.
Under a new public private partnership, Inmarsat will conduct a nine-month feasibility study to expand mobile satellite services, create an open architecture with standard interfaces, build smaller terminals and develop modular components, Inmarsat said Wednesday.
Michele Franci, chief technology officer at Inmarsat, said the initial study aims to bring satellite communications services to a broader customer base and expand the range of applications.
Industry will also have the opportunity to submit proposals on new mobile satellite communications technologies under the initiative, Inmarsat says.