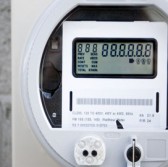 ICF International has received two contract awards worth more than $14 million combined from Pepco Holdings to keep administering residential energy saving portfolios for the company"™s Maryland utilities.
ICF will perform digital, data analytics, marketing, information technology, incentive processing and call center services for the commercial multifamily programs at the Pepco and Delmarva Power utilities, ICF said Tuesday.
Each contract contains a 32-month term.
Selim Karabulut, a vice president at ICF, said the company would work with PHI to further energy savings goals.
"Pepco and Delmarva Power are expected to surpass their Empower Maryland energy efficiency goals this year," added Karabulut.
The Empower Maryland Energy Efficiency Act aims to cut the total per capita electric consumption and demand by 15 percent in 2015.