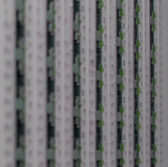 A TechNavio report released by ReportBuyer predicts that the global data-protection-as-a-service market will climb in value at a 57.03-percent compound annual growth rate from 2015 to 2019.
ReportBuyer said Tuesday the growth is due to the greater ease in application development as more vendors offer DPaaS tools such as hypervisors, network virtualization and BYOD-integrated applications.
Market trends include the increased demand for cloud-based disaster recovery solutions to protect enterprise data, while issues with IT system complicacy and latency are the main market challenges, the report stated.
TechNavio identified the following key vendors in the DPaaS market:
Amazon Web Services
Hewlett-Packard
IBM
Symantec