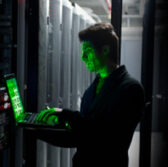 The General Services Administration has rescheduled the award of the contract for services to address the hacking of the Office of Personnel Management's security clearance database, Federal News Radio reported Tuesday.
Emily Kopp writes that GSA plans to release the request for quotation and final blanket purchase agreement for credit monitoring and identity protection services late this week, followed by a contract award by Aug. 21.
The new date pushes back GSA's original plans for the award by one week, the report said.
GSA has already awarded the contract for services to address the separate breach on OPM's personnel database to Winvale and its subcontractor CSID, Kopp reports.
Winvale is among 3,000-plus bidders for the upcoming contract, which will provide services for 21.5 million people, according to the station.
Kopp writes the five-year BPA could also cover services to defend against future breaches.