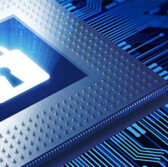 The General Services Administration has issued a request for information to gather ideas from industry on an indefinite-delivery/indefinite-quantity contract to provide support services for a proposed nationwide cyber force, Defense Systems reported Monday.
Mark Pomerleau writes the GSA"™s Federal Systems Integration and Management Center plans to set up the Cyber National Mission Force in partnership with the U.S. Cyber Command.
Pomerleau reports the center will issue task orders to potential contractors to provide services in various areas, including business administration, capability development, cyber planning, all-source intelligence, network training and exercises, information technology and communications, policy and strategy development and cyber operations.
GSA also wants vendors that can analyze and consolidate intelligence data from different sources to detect emerging cyber threats and contribute tools to the Pentagon"™s data network operations and offensive and defensive cyberspace activities, according to Defense Systems.