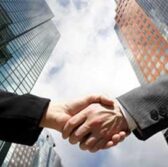 Computer Sciences Corp. and HCL Technologies have formed a banking software and services joint venture with the goal of helping clients modernize their platforms.
CSC will combine its banking, cards, payments, software and product development with HCL's product engineering and application implementation services to establish the business, the companies said Thursday.
Anant Gupta, president and CEO of HCL Technologies, said the joint venture aims to meet the banking customers' modernization and regulatory compliance requirements.
CSC also intends for the new business to grow its core banking and cards platforms Hogan and CAMS as part of the Celeriti offerings.
"With this new venture, CSC will team with HCL to deliver best-of-breed technology services and solutions to the banking industry," said Mike Lawrie, president and CEO of CSC.