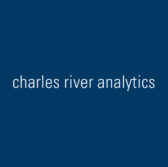 Charles River Analytics has developed the MEDIC system that works to monitor, extract and decode indicators of cognitive load among military medical personnel in order to gauge their competence in operational environments.
The company said the tool enables trainers to gain insight on the performance of medical personnel trainees beyond observation data.
MEDIC utilizes physiological, neurophysiological and behavioral sensors and consists of a helmet-mounted device to measure cognitive workload, a body-band device to measure physical activity and a user interface to manage the simulated scenario, CRA added.
The system also includes event processing, probabilistic modeling and data interpretation tools.
CRA said it has completed initial design and small-scale testing on MEDIC and will move forward to the validation of components in controlled laboratory studies as well as testing in medical and military simulation centers.
The company anticipates that the system will potentially support emergency management training groups and training programs for emergency medical personnel and first responders.