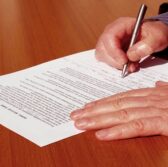 The joint venture of CH2M Hill and Clark Nexsen will provide architect, engineering and design services to the U.S. Navy under a $60 million contract modification for option 4 of a previously awarded contract.
The Defense Department said Friday CH2M Hill Clark Nexsen Energy Partners JV will support the Navy's energy-efficient projects and services at various naval shore infrastructure.
Support covers energy management and electrical, mechanical, environmental and structural services for shore facilities and utility systems, DoD added.
The option period runs through July 2016 and includes work at both domestic and overseas government, Navy and U.S. Marine Corps facilities.
DoD said task order funds are from the Navy's fiscal 2015 and 2016 operations and maintenance budget.
According to DoD, the total potential value of the overall contract is $300 million.