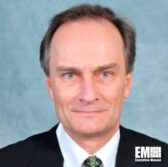 Tim Meehan, CenturyLink"™s government senior vice president and general manager, has said more small businesses are starting to adopt a government-backed cyber surveillance tool following the Office of Personnel Management"™s data breach, Nextgov reported Friday.
Aliya Sternstein writes CenturyLink has observed an increase in the number of companies that enter into an agreement with the telecommunications firm to deploy a commercial version of the Einstein program.
The National Security Agency intelligence-fueled technology works to scan emails for malware and gather metadata, according to the report.
The Department of Homeland Security authorized CenturyLink and other Einstein providers to offer the cyber tool to the U.S. private sector, Sternstein reports.
"My team is definitely a lot busier than they have ever been," Meehan told Nextgov.
Sternstein writes the companies that seek to purchase the antivirus service range from the healthcare business to the agriculture sector.