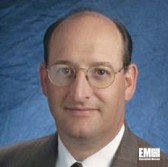 CAE has announced $117.5 million in contract awards that cover aircraft simulation and training platforms for the U.S. Army, the U.S. Navy and two international defense customers.
The company said Tuesday its defense and security business booked the contracts during the first quarter of the company's 2016 fiscal year.
"Our focus on being a training systems integrator has enabled us to make good progress on the implementation of our strategy in the first quarter," said Gene Colabatistto, group president for defense and security at CAE and an inductee into Executive Mosaic"˜s Wash100 for 2015.
Airbus chose CAE to build two more UH-72A Lakota flight training systems for the Army and  the military service is slated to receive the FTDs in the spring of 2016.
The contract with the Navy covers two P-8A operational flight trainers.
CAE will also provide MH-60R composite maintenance and rear crew trainers to the Australian navy under the U.S. Defense Department's foreign military sales program.
The company will design, manufacture and deliver an MH-60R CMT to a naval air station in Nowra, New South Wales, in 2017 as well as procure and install a Virtual Simulation Systems-made MH-60R RCT at the military base.
Another international client ordered two full-mission simulation technologies from the company.