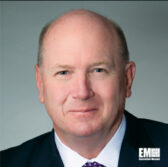 CACI International has received a $48.6 million task order to continue its operational support for information technology systems at the U.S. Defense Department comptroller's office.
The company said Thursday it will help maintain, integrate and secure IT systems that the DoD comptroller uses to manage budgetary and accounting functions.
"By leveraging our experience in business systems, we will help DoD enhance the fiscal procedures that are necessary to keeping America"™s military men and women equipped, ready and safe,"said Ken Asbury, president and CEO of CACI and an inductee into Executive Mosaic's Wash100 for 2015.
Work also includes system conversion, migration, report generation, documentation, training and guidance services.
The order contains a performance period of four years and eight months and was awarded through the U.S. General Services Administration's Alliant contract vehicle.