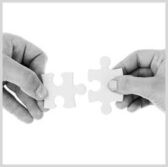 Boeing and its industry partners in the AH-64E Apache program are exploring business opportunities with the Polish Armaments Group as part of an initiative in support of Poland's defense modernization program.
The company said Thursday it is working with partners General Electric, Lockheed Martin, Longbow and Raytheon to engage with the consortium of Polish state-owned defense companies.
"We are focused on comprehensive engagement with PGZ and its companies to enhance Poland's defense industry, create jobs and meet Poland's national security needs," said Phil Schneider, director of international strategic partnerships for defense, space and security at Boeing.
According to Boeing, more than 10 PGZ member companies attended a two-day workshop in which the AH-64E Apache industry team discussed opportunities for capability development and collaboration as well as Boeing's research and technology work.
The industry team is one of the bidders on Poland's Kruk attack helicopter program, Boeing added.