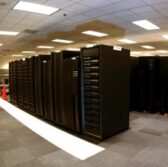 Avnet Technology Solutions will now integrate Veeam Software"™s platforms with its portfolio of services in the U.S. and Canada following the expansion of a distribution agreement.
Avnet said Wednesday Veeam"™s software tools are designed to provide disaster recovery, backup and virtualization management support for data centers that enterprises use for managing business operations.
Sergio Farache, senior vice president of solutions and strategy group for Americas at Avnet Technology Solutions, said the expanded agreement will allow Avnet"™s channel partners in both countries to offer Veeam"™s software offerings in addition to servers and converged infrastructure tools from Cisco, VMware, NetApp and Hewlett-Packard.
Avnet"™s provider partners have been offering Veeam"™s tools in Europe under an existing distribution contract.
Avnet Technology Solutions and Veeam Software will exhibit their platforms at the five-day VMworld 2015 conference that is set to kick off on Aug. 30 in San Francisco.