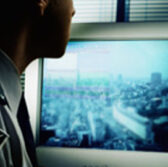 The American Council for Technology and Industry Advisory Council has asked U.S. government, commercial and academic organizations to recommend strategies for federal agencies to protect sensitive personal information.
ACT-IAC said Wednesday it will include recommendations in a cybersecurity report that the group plans to give to the Federal Chief Information Officers Council and U.S. CIO by Sept. 30.
"Today, as the nation is facing more security breaches than ever before, it is vital that government and industry executives work together to strengthen the government's cybersecurity posture," said Kenneth Allen, executive director of ACT-IAC.
The nonprofit organization expects to receive technical, policy, legal, managerial, operational, acquisition, funding and research and development ideas through the Community Cybersecurity Initiative.
The group will accept inputs through Aug. 28 and provide gathered information to the U.S. Office of  Management and Budget and the Federal CIO Council before the group will issue a public report.