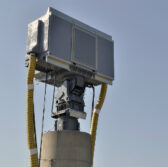 TASC, an Engility Holdings subsidiary, has received a potential $53.2 million contract to help the U.S. Navy's Naval Surface Warfare Center engineer radar systems.
The Defense Department said Friday the contract has an initial value of $35.4 million and includes foreign military sales transactions with South Korea, Taiwan and Poland.
TASC will also provide logistics, software installation, program management and staging facility support services and is scheduled to complete work in April 2016.
The U.S. Navy will obligate $3,555,777 at the time of award and funds in the amount of $282,000 will expire at the end of the current fiscal year.
Sixty percent of work will occur in Virginia Beach, Virginia, with the remaining 40 percent at naval ports in San Diego, Washington, Honolulu, Rhode Island and outside the U.S.