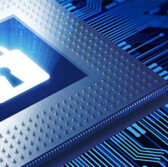 Leidos has been selected by RSA to provide managed security services for the latter's platforms in an effort to protect government and commercial clients from potential cyber attacks.
Leidos said Monday its MSS portfolio will work to support RSA's Advanced Security Operations Center and Archer Governance, Risk and Compliance offerings.
Cyber threats require "comprehensive technology and services to continuously monitor and quickly address attacks before they can adversely impact the business," said Lisa Roger, vice president and division manager for cybersecurity at Leidos.
Leidos noted that it has set up two accredited cloud-based environments with RSA Archer GRC platform.