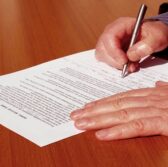 OSI Systems' optoelectronics division has received a potential $2 million contract to provide software and system hardware components for Raytheon.
OSI  said Friday Raytheon will use the components to create an electronic toll collection system for the Massachusetts Department of Transportation.
"We are excited to provide our sensor technology and software to support Raytheon's efforts with MassDoT," said Deepak Chopra, chief executive of OSI.
Chopra said its division supplies optoelectronic devices and engineering support services for original equipment manufacturers that develop systems designed for defense, industrial, security and aerospace applications.