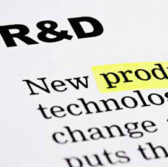 NASA has selected eight research projects that aim to address challenges to commercial supersonic travel such as sonic booms and emissions from supersonic aircraft.
The research initiatives will involve academic institutions and companies and will get funding worth more than $2.3 million under the agency's Commercial Supersonic Technology Project, the space agency said Wednesday.
Kenneth Plotkin of Wyle Laboratories will lead a research on the turbulence's effect on shaped sonic booms, while Laura Smith-Velazquez of Rockwell Collins will direct a study on sonic boom display.
Other award recipients are the Massachusetts Institute of Technology, Honeywell, University of California, Irvine, GE Global Research, Applied Physical Sciences and Fidell Associates.