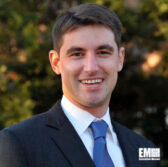 Michael Shrader leads the intelligence and innovative solutions business unit at Carahsoft as a vice president for the Reston, Va.-based technology product reseller.
He previously spoke to ExecutiveBiz in February 2013 for a wide-ranging discussion on his company's partnership with Splunk to offer data analytics software in the public sector and Carahsoft's work to help its partners market products for government agencies.
Shrader recently caught back up with ExecutiveBiz for this conversation to overview the past year in the public sector IT market, what the company looks for in a potential partner and how state and local agencies look to acquire their IT products and services.
ExecutiveBiz: What are some major public sector IT trends you've observed over the past year?
Michael Shrader: I've noticed a shift in public sector spending towards cybersecurity needs. The defense of our governmental and national networks has gone up in the priority rack-and-stack file. A large amount of investment is being dedicated to proactive cyber defense solutions. However, investing is still occurring in other areas.
Government agencies have been formulating their strategies around becoming more mobile, and it is starting to gain significant attention. The ability to mobilize our agencies' workforces has become more essential to government decision makers.
Big data is another trend that has been on the scene for the last three or four years. The volume of data agencies collect continues to grow exponentially, and there's a need to become more effective with it, and get something useful out of this data.
In the past five years, other IT priorities within the public sector have included virtualizing data centers, reducing the public sector's overall IT footprint, and moving infrastructure to the cloud. Many agencies have begun talking about getting out of the IT business; focusing more on the mission by moving as much of their infrastructure to the cloud as possible.
ExecutiveBiz: What is the key to building a partner base like Carahsoft's?
Michael Shrader: We look for best-of-breed technologies and it has been our policy to not take on directly competitive vendors. For example, we are a Cloudera partner for Hadoop distribution and we haven't partnered with any companies that compete with them. We excel at streamlining transactions and making sure they are completed in a timely manner.
We also seek out companies — particularly emerging technology companies–that want to leverage Carahsoft not just for our operational efficiencies, but also for our ability to help educate the marketplace and spread the word about their technology. We also introduce partners to new customers with applicable requirements for their solutions.
We partner with companies that value our ability to provide a strong market infrastructure, help with security clearances, consulting resources, cash flow and a go-to market strategy.
ExecutiveBiz: How do you see the role of aggregators and resellers evolving over the next year?
Michael Shrader: We are partnered with companies that are already well established in the marketplace, such as VMware, Symantec, and Adobe. On the other side of the spectrum, we deal with a lot of startups who are just coming to market. Some may not have a customer base in the government. This is where the role of an aggregator becomes very valuable.
For smaller startups we become the aggregator by default. We are usually their only reseller partner helping them sell and market their technology. Companies that have gained a bit more traction in the market and have grown, connect with an aggregator like Carahsoft to add efficiency to their operations. In this role, we help them process transactions and assist in on-boarding, managing and enabling other reseller partners in their ecosystem.
Over the last six years, we have seen a steady flow of startups possessing innovative technologies who have been coming to market and acquiring market share. We expect that as these technology manufacturers hit that inflection point, they will look to us to install an aggregator model to help facilitate this new ecosystem for them.
For example, the larger established mobile brands have already seen value from this aggregator model, and they are going to continue to operationalize around it.
ExecutiveBiz: How are state and local agencies using GSA initiatives to acquire technology products?
Michael Shrader: At first glance, the state and local landscape can seem daunting and difficult as each state has their own procurement path and method, which they dictate to all agencies in that state or locality. Many states have their own state contracts and there are also contract holders in the form of government contractors such as Carahsoft.
In addition to being a top-ranked GSA Schedule 70 contract holder, Carahsoft holds more than 30 state-specific contracts and multi-state purchasing agreements which we make available to our reseller and manufacturer partners. States can also procure through GSA.
Not every state opts to use GSA as a preferred method of transacting business but some do. It is up to every state to determine whether they can use GSA.
As far as state and local resellers go, it is much more regionalized when dealing at those levels. Many key resellers are located in and around the states that end up making up their key customer base, as opposed to federal contractors that are not regionally collocated.