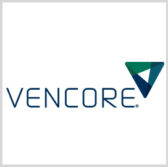 Vencore has relaunched and rebranded the organization formerly known as Applied Communications Sciences as part of a push to offer new technologies for cybersecurity, data analytics and communications to government agencies and commercial customers.
The new Vencore Labs organization is also one part of Vencore's strategy to maintain its status as a "high-end" services company with intellectual property and patents on technology created for public and private sector entities, company executives said at a media briefing Thursday in McLean, Va.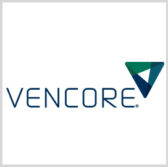 Vencore — formerly known as The SI Organization – acquired ACS in May 2013 from Telcordia Technologies and the applied research organization employs more than 200 scientists, engineers and analysts.
QinetiQ North America sold its services group to The SI later that year for at least $165 million to create the company now known as Vencore.
"We saw the acquisition of ACS as one to get very high-end systems engineering work and QNA services to broaden us," Vencore CEO Mac Curtis said at the briefing.
Curtis said the organization will also carry out research-and-development work on new technologies for efforts toward bids for new contracts with government agencies and commercial enterprises.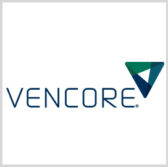 Vencore Labs will be based in Basking Ridge, N.J. and traces its heritage to Bell Laboratories, Bellcore and Telcordia Technologies.
Bellcore became Telcordia and expanded its government work after its acquisition by Science Applications International Corp. in 1997.
Telcordia transitioned to ownership by Ericsson in 2012 and ACS was formed as a result of that transaction a year prior to the acquisition by Vencore.
Steve Omick, who will lead Vencore Labs as president, said the organization's and company's internal R&D efforts aim to ensure their core offerings align with agency requirements before any market for the technologies gets active.
"We're trying to create connectivity between Vencore Labs, the rest of the company and the commercial world," Omick said.
"We see it as a self-sustaining research arm that can drive innovation throughout the company."
Vencore says its Labs organization has at least 60 current government-funded research and technology programs and that 99 percent of its business share comes from wins through competitive bids.