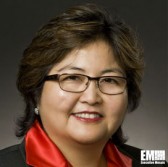 Lockheed Martin has concluded the development of the fourth Mobile User Objective System satellite to complete the MUOSÂ fleet.
The U.S. Navy and Lockheed transported the MUOS-4 satellite to Cape Canaveral Air Force Station in Florida from Moffett Federal Airfield aboard a C-5 Galaxy aircraft, Lockheed said Monday.
MUOS-4 is scheduled for launch in August aboard a United Launch Alliance Atlas V rocket and the entire network is set to achieve full operational capability by the end of 2015.
"MUOS allows troops all over the world to talk, text and share mission data seamlessly while traveling, like a cellular network, without having to worry about where they are in relation to a satellite," said Iris Bombelyn, Lockheed's vice president for narrowband communications.
Lockheed subsidiary Astrotech Space Operations will conduct a prelaunch processing exercise for MUOS-4 in Florida.