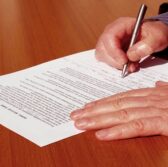 A partnership between FCi Federal and The Oryza Group has been awarded a four-year contract to provide data management and administrative support services for service centers of the U.S. Citizenship and Immigration Services.
The Service Center Operations Support Services B contract awarded to the Service Center Oryza Team covers support for USCIS centers in California and Vermont, FCi said June 22.
"Considering each year the service centers handle about four million applications for immigration benefits and deposit over $1 billion in fees, the function of the service centers is vitally important to the mission of the U.S. government and USCIS," said Sharon Virts, founder and CEO of FCi.
FCi said the SCOSS B contract is scheduled to start in August.
The Oryza Group is a veteran-owned service-disabled small business that provides human resources, administrative and legal support services for government and commercial customers, while FCi offers professional and technical support services to federal agencies.