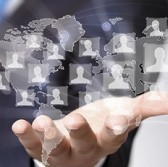 The State Department is seeking potential small business sources of support services for the financial management, compensation, travel and budget and planning systems of the Bureau of the Comptroller and Global Financial Services.
In a notice posted April 21 on FedBizOpps, the department said it is looking for system analysis, implementation and support services for the CGFS systems.
The program also covers software development life-cycle processes, development network support, CMMI process engineering and oversight, testing services, help desk services and staffing.
Contractor requirements include experience in applications such as CGI Federal's Momentum, Oracle's PeopleSoft Payroll and CW Government Travel's e2 Solutions.
Responses are due May 6.