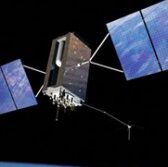 Lockheed Martin has integrated the first GPS III satellite's system module with the propulsion core as part of the company's program to deliver satellite navigation functions to the U.S. Air Force.
The company said Monday the systems integration for GPS III space vehicle one brings together components such as the navigation payload and electronics to operate the satellite.
"This summer, SV 01 will begin thermal vacuum testing, where it will be subjected to simulated harsh space environments," said Mark Stewart, vice president of Lockheed's navigation systems unit.
"Successful completion of this testing is critical as it will help validate our design and manufacturing processes for all follow-on GPS III satellites."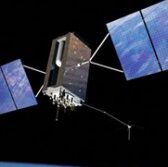 Lockheed noted that it is building seven other GPS III satellites at a processing facility in Colorado.