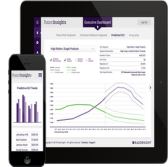 The Interior Department has ordered an in-field diagramming tool for law enforcement and emergency response reporting tasks from A-T Solutions.
A-T Solutions will provide 1,500 licenses of its V6 Easy Street Draw tool and maintenance services to the department, the company said Wednesday.
The tool is designed to help law enforcers and first responders collect crash scene data, document incidents and file reports.
A-T Solutions offers the software as part of its V6 suite of field reporting services.