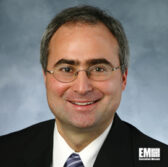 Exelis has partnered with UrsaNav, the U.S. Coast Guard and the Department of Homeland Security to demonstrate a potential alternative to USCG's decommissioned Loran-C radio navigation system.
Exelis, UrsaNav, USCG and DHS signed a cooperative agreement to test the eLoran low-frequency technology as a backup for GPS infrastructure being used by the public and private sectors, Exelis said Friday.
Ed Sayadian, vice president of civil and aerospace systems at Exelis, said eLoran is designed to offer positioning, navigation and timing services for indoor, underground and GPS-denied environments.
The company plans to use the former Loran-C platform to send eLoran signals into space from a ground station in Wildwood, New Jersey.
The initiative also seeks to explore methods for utilizing the eLoran technology and identify the system's capacity and vulnerabilities.