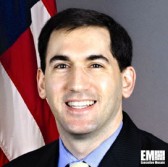 Exelis will move forward to final production of its Advanced Meteorological Imager after the system completed a design review conducted by the Korea Aerospace Research Institute.
The company said Wednesday the now-finished review moves the program closer to the planned 2018 launch of AMI onboard the GEO-KOMPSAT-2A satellite.
Eric Webster, environmental intelligence vice president and director at Exelis, said the imager works to build knowledge of weather and provide users new imaging and data collection functions.
Exelis said AMI will support the South Korean satellite's operations for weather forecasting and tracking, air pollution analysis, fire detection and characterization, volcanic ash monitoring and vegetation assessment.