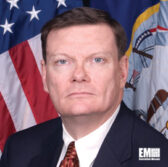 The Defense Information Systems Agency has given provisional authorization to 23 commercial cloud service offerings for the hosting of Defense Department data at Impact Level 2, which covers noncontrolled unclassified information.
DISA said Monday the offerings comply with the moderate baseline of the Federal Risk and Authorization Management Program (FedRAMP).
"The granting of these provisional authorizations is an important step in our strategy to drive cost down by moving more of our mission data to the cloud," said Terry Halvorsen, DoD chief information officer.
Cloud services that received DoD PAs include: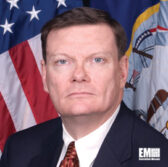 AINS eCase
Akamai Content Delivery Services
Amazon Redshift
AT&T Storage as a Service
Autonomic Resources Cloud Platform
Clear Government Solutions FedGRID Government Community Cloud
Concurrent Technologies Unclassified Remote Hosted Desktop
Economic Systems Federal Human Resources Navigator
Edge Hosting CloudPlus – Managed Cloud for Secure Windows and Linux Application Hosting
IBM SmartCloud for Government
MicroPact Product Suite
Microsoft Office 365 Multi-Tenant & Supporting Services Including Azure Active Directory
Microsoft Windows Azure Public Cloud Solution
OMB MAX General Support Services
OMB MAX.gov Shared Services
Oracle Federal Managed Cloud Services
Oracle Service Cloud
Salesforce Government Cloud
SecureKey Briidge.net ExchangeT for Connect.Gov
US Treasury Workplace.gov Community Cloud
USDA National Information Technology Center
Verizon Enterprise Cloud Federal Edition
Veris Group, a FedRAMP third-party assessment provider, evaluated nine of those services.