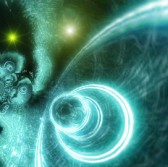 D-J Engineering has secured a subcontract from Boeing to help manufacture machine parts for a space capsule under NASA's Commercial Crew Program, Spaceflight Insider reported Sunday.
Collin Skocik writes D-J Engineering will manufacture hatch frame and frangible joints for the CST-100 spacecraft that is meant to bring astronauts to the International Space Station and Bigelow Aerospace's commercial space station.
Ryan Hernandez, vice president of engineering and technology at D-J Engineering, said the contract for the spacecraft stems from its work on the Delta IV rocket of United Launch Alliance.
The August, Kansas-based company has worked on various rocket programs, constructed large and composite assemblies for B-52 bomber and Lockheed Martin's C-130 plane and built the entry door for Boeing's KC-135 military aerial refueling aircraft, according to the publication.
The CST-100 space vehicle, which can transport up to seven passengers, has tablet technology, an LED sky lighting system and wireless Internet.
The spacecraft is expected to have its initial flight in 2017, Skocik reports.