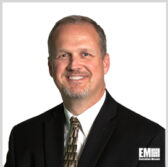 Randy Morgan spent 10 years in executive roles at SPARTA before its 2011 acquisition by Parsons Corp., where he is now executive vice president of operations in the government services business.
He now oversees nine support departments for the business and oversees work to improve and maintain operations across the unit.
In this conversation with ExecutiveBiz, Morgan discusses Parsons' strategy behind its acquisition of Secure Mission Solutions and how Parsons views the convergence of control systems with information technology.
ExecutiveBiz: What parts of the government services business at Parsons have you focused on in the past two years?
Randy Morgan: I came into Parsons as part of the SPARTA acquisition in late 2011, at which time I was serving as the president of SPARTA. I currently serve as executive vice president of operations for Parsons Government Services, a business unit of Parsons Corp. PGS focuses on the U.S. federal government with strong and diverse service offerings across the infrastructure, environmental, defense, intelligence, security markets, while concurrently extending their services to the international market space.
ExecutiveBiz: How do you see the acquisition of Secure Mission Solutions and the integration of that business shape itself and evolve?
Randy Morgan: I am very pleased that we were able to bring Secure Mission Solutions into the Parsons family. The Secure Mission Solutions team brought deep cybersecurity and network operations expertise, which complemented our existing capabilities very well and provided a natural fit within Parsons. Parsons provides the scale, customer base, and additional channels to markets that will allow Secure Mission Solutions to tap its full potential.
ExecutiveBiz: What experiences from SPARTA did you rely on as the Secure Mission Solutions acquisition was happening?
Randy Morgan: I supported the due diligence activity and integration of the acquisition of Secure Mission Solutions, which was led by our President Mary Ann Hopkins. In acquiring high-end companies like SPARTA or Secure Mission Solutions, there are many critical elements that require attention during the integration activity.
First and foremost we are a people-based business so our priorities were retaining top talent as well as maintaining focus on the customer and the customers' mission. That is certainly something that I understood both before and during the SPARTA acquisition and hopefully applied in a successful manner with Secure Mission Solutions.
ExecutiveBiz: Outside of cyber, what markets within GovCon has Parsons prioritized?
Randy Morgan: Parsons has acquired a number of companies recently and looking at the acquisitions, they all have a theme. When the current Parsons strategy was developed, it is apparent that they were one of the early recognizers of the vulnerabilities of these networks – not just traditional IT networks, but also the networking of integrated control systems, increasingly being referred to by many people as the "Internet of Things."
Based on its deep domain knowledge as a designer of critical infrastructure, Parsons understood the importance of safe guarding these systems from attack.
ExecutiveBiz: What is a trend within GovCon that we should watch?
Randy Morgan: I believe we are going to see a continuation and perhaps acceleration of the headlines associated with cybersecurity incidents, to include risks associated with vulnerabilities with our critical infrastructure. Last month, Parsons unveiled its new cyber solutions center in Centreville, Va. that is focused on helping our commercial and government customers understand and better manage these cyber risks.