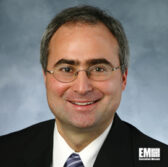 Exelis has unveiled an airspace technology for U.S. unmanned aerial system and test range operators to monitor UAS flights from multiple locations.
The Symphony RangeVue system is designed to help users access drone surveillance data through a web hosting service and alert them when a drone approaches boundary or another aircraft enters a UAS vicinity, Exelis said Thursday.
Edward Sayadian, Exelis' vice president of civil and aerospace solutions, said the company built the technology to provide UAS operators with situational awareness information and help increase operational safety.
Sayadian added the system is designed to deliver sense-and-avoid alerts and the Federal Aviation Administration's surveillance data.
The company aims for Symphony RangeVue to eventually help unmanned aircraft integrate into the national air transportation system.