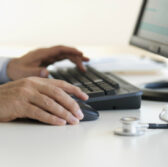 Russ Rudish, global healthcare leader at Deloitte, has offered multiple strategies that he believes can help providers manage cyber-related risks to their information technology assets.
Rudish said industry needs to have safeguards in place because technology designed to improve healthcare system interoperability, care delivery and electronic medical records access might also expose organizations to security and privacy threats.
"All possible sources of risk should be considered across the full spectrum of a company's relationships, systems, processes, and products (including mobile medical devices), as risk can occur at each point that protected health information exchanges hands," he added.
A healthcare company should appoint one executive to incorporate cybersecurity management goals into the senior management's evaluation process, according to Rudish.
He also advised organizations to review potential health IT risks and metrics on a monthly or a quarterly basis.
Rudish also believes that companies should implement programs to bolster information sharing and raise awareness about cybersecurity threats across an enterprise.