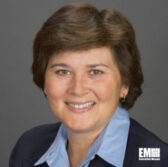 General Dynamics has obtained certification from the U.S. National Security Agency for a technology that seeks to help government agencies manage and secure up to 10 gigabytes of network-level data.
NSA approved the company's Taclane-10G network encryptor to help protect government information classified as top secret or below that category, General Dynamics said Monday.
Nadia Short, vice president and general manager for the cyber systems division at General Dynamics Mission Systems, said the company has supported the U.S. government's classified data security initiatives over the past five decades.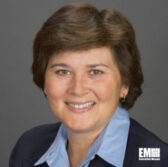 Chris Marzilli, president of of General Dynamics' mission systems business and an inductee into Executive Mosaic's Wash100 for 2015, added, "Securing sensitive and critical information is yet another example of how we support our customers."
The new encryptor is part of General Dynamics' cyber defense portfolio and also designed to simultaneously transmit and receive files without the intervention of an operator.