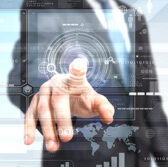 Lockheed Martin has tapped Splunk software to provide analysis and visualization support for machine data used in its F-35 Lightning II program.
Splunk Enterprise monitors network and information technology systems for the fifth-generation fighter jet's off-board IT backbone ALIS, short for Automatic Logistics Information System, Splunk said Wednesday.
"F-35 aircraft are flying data centers that generate a massive amount of information on each flight," said Bill Cull, vice president of global public sector at Splunk.
"The IT systems and applications supporting this program are essential, and Splunk Enterprise's role is to support daily ALIS operations."