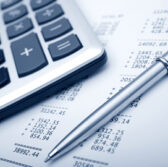 A Preferred Systems Solutions subsidiary has been awarded a five-year blanket purchase agreement to help the FBI procure financial management tools and services.
PSS said Wednesday its Government Contract Solutions arm and partner Erimax will provide acquisition, program management and costing and pricing services to FBI's finance division procurement department.
Tanaz Shahrzad, vice president of GCS' civilian solutions group, said the GCS-Erimax team aims to help the agency's finance division to leverage products and services intended to manage budget, accounting and properties.
The team will perform the support work at multiple FBI locations worldwide.