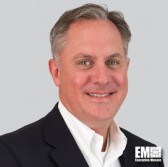 Shane Imwalle, a Woolpert senior vice president, has seen growth in federal services demand due to a sequestration-related backlog of government projects, he told the Dayton Business Journal in an interview published Wednesday.
He told reporter Tristan Navera that Woolpert has helped customers manage projects with the company's asset management, engineering, automated permitting and geographic information system technologies.
Imwalle also mentioned during the interview that the company seeks to diversify its portfolio.
"For the future we're working on harnessing our services, offering diversity into common deliverables across all of our markets," he told the Biz Journal.
Woolpert has also embraced three-dimensional printing technology and plans to offer consulting services for unmanned aircraft utilization after the company received approval from the Federal Aviation Administration to operate drones in Ohio, Imwalle noted to the publication.